// DURABLE TILES
Change the look of your garage for years to come.
// RIBTRAX FLOORING
Vented floors that are easy to clean and easy on the eyes.

// MULTIPLE STYLES & COLORS
Pick the colors and styles to enhance the look of any car.
CONSULTATION
IT'S TIME TO GET ORGANIZED.
CONSULTATION
IT'S TIME TO GET ORGANIZED.
GARAGE FLOOR TILES TWIN FALLS NEEDS
Our garage floor tiles are the perfect option for anyone that wants to install a durable and strong garage floor while giving it a great look! We offer our tiles in a variety of colors and designs to give you a garage floor that looks like a showroom.
//
GARAGE FLOOR TILES
Floor tiles allow for a custom look to give you the garage design that you've always wanted. Out tiles are the perfect addition to any garage that needs a customized look.
Our team installs the tiles as fast as possible while providing you with the best quality flooring on the market! We promise that your tiles will be installed the right way the first time! We are so confident
in our tiles we offer a 15 year warranty!
We use materials that make cleaning your floor immensely easy! Cleaning only requires water and soap, saving you time and money on other expensive cleaners. Our tiles are stain-resistant which makes cleaning anything, even things like oil, easy to wipe away leaving the garage just like new!

15 YEAR WARRANTY
Our garage tiles can handle years of abuse
CUSTOM DESIGNS
With 5 designs and 19 colors, any design is possible
SLIP RESISTANT
Tiles are slip resistant even when wet

PROFESSIONAL INSTALL
Authorized dealers to ensure a proper installation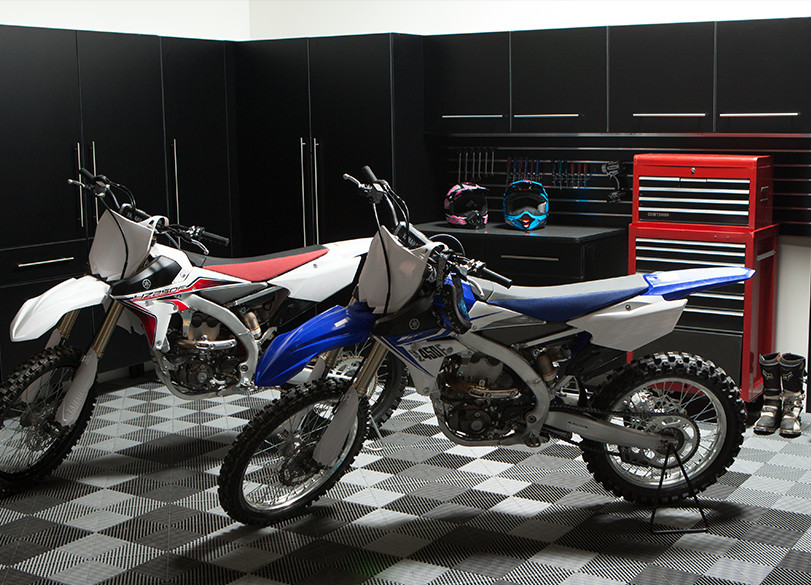 QUALITY GARAGE FLOOR TILES IN TWIN FALLS
Our skilled professionals are trained to give you the best garage flooring around! We guarantee the highest quality products to ensure that your garage will remain flawlessly put together for years to come!
Installation: Your new garage floor can be installed in one day.
Custom Options: We provide you with a full range of color and styles to choose from. We want you to have the garage design that you've always dreamed of having.
Quality that Lasts:
We've designed our tiles for durability and lasting quality. No more unsightly stains. This flooring endures the wear and tear of garage life.
The tiles are made with industrial grade materials to make sure the tiles won't warp or bow over time.
Get the garage floor tiles Twin Falls homeowners have been talking about today. Click below to schedule a free consultation.
FREE ESTIMATE
BENEFITS YOU'LL LOVE
Mobile: Our garage floor tiles in Twin Falls can be easily moved and reinstalled if you ever move from your current home.
Quality: In order to give you a professional looking garage we only use top-quality materials to ensure your tiles won't warp or come loose overtime.
Strong: Our tiles have an extremely high rollover weight capacity to support all of your garage needs.
//

AS SEEN ON

If you're ready to transform your garage into the ultimate in efficient organization, garage floor tiles in Twin Falls is a great way to started!
It's more than storage.
It's your life.™